A major Pulse investigation has uncovered problems at BMA House – and it matters for all GPs. Jaimie Kaffash reports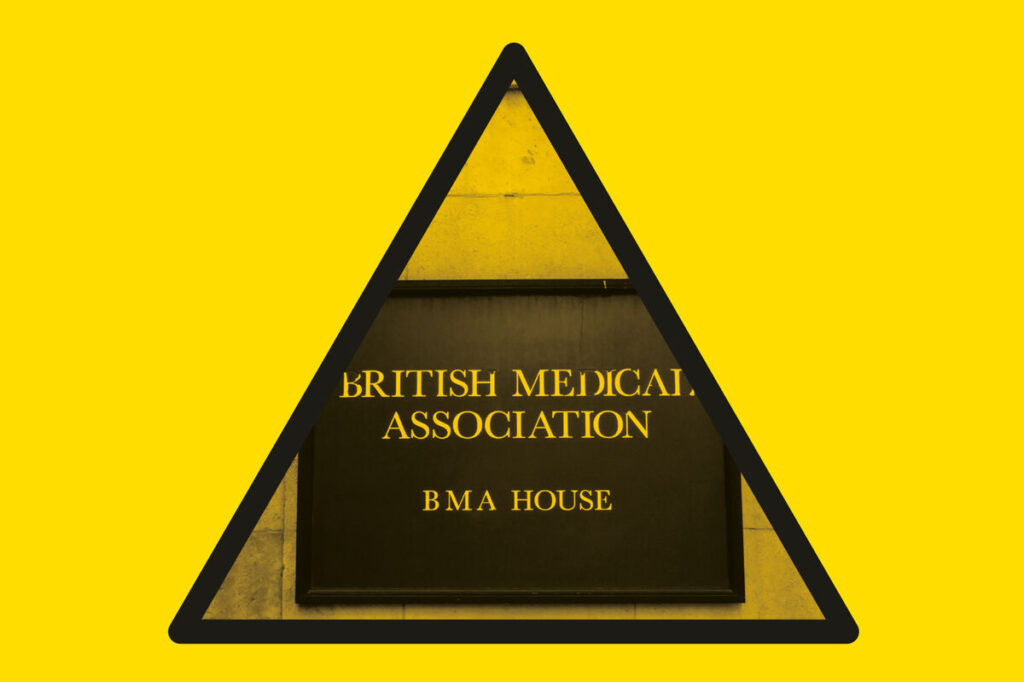 In November 2021, amid a wave of optimism, the BMA's GP Committee (GPC) elected the first female chair in England in its 109-year history.
Yet just over three months into her tenure, Dr Farah Jameel took sick leave, following concerns she had raised about the conduct and culture she experienced within the BMA as GPC England chair, a Pulse investigation has revealed.
She reported facing sexist comments, as well as experiencing a lack of support. Female GPs
tell Pulse senior male BMA officials have said they 'don't know what to do with her'.
Although Dr Jameel is now back, the episode remains a major setback, and all the more so coming just two -and-a-half years after the BMA made headlines due to reports of sexism within the organisation, and especially within GPC England.
The BMA commissioned a report, written by Daphne Romney QC in 2019, which backed up claims made by female GPC members. BMA Council chair Dr Chaand Nagpaul said he was 'truly appalled' by the report and vowed the organisation would 'learn from it'.
But Pulse has spoken to a dozen GPs close to the committee, and it seems the BMA has not effectively implemented the recommended changes. As a result, general practice was left leaderless for months. As a female GP close to the GPC put it, the BMA was gifted an 'open goal' with the election of Dr Jameel – a popular, young, female leader. 'They should have done all they can to support her.'
And a new LMC-commissioned report into representation of the profession has found evidence of continued bullying on the GPC that 'marginalised women and ethnic minorities'.
Many grassroots GPs might see this as far removed from day-to-day practice. But there are serious implications. Large parts of the GP workforce are not adequately represented, which skews the priorities of negotiators. The culture is deterring new leaders and fresh ideas. Pulse's investigation also reveals cultural problems are leading to a number of complaints, many now reviewed by an external law firm, at a cost to grassroots members.
Here, Pulse charts how this culture affects representation and, ultimately, GPs' daily lives.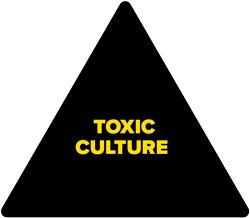 The problems stem from the culture within GPC England. As one GP put it: 'I don't like going into BMA House anymore. I used to feel like a valued member of an important organisation, now I don't feel welcome. It's a toxic atmosphere and feels like everyone is in it for themselves.' A number of GPs used the work 'toxic'; this toxic culture includes continued sexism, paranoia around transparency and staffing problems.

Sexism
The May 2022 Omambala report found not much had changed since the Romney report in 2019, notably for GPC England. It found 'a gender bias towards men', and that 'young women are seen to be encouraged but do not get anywhere'. It repeated Romney's charge that GPC England was an 'old boys' network'.

Now, this has affected the top of GPC England. Following enquiries from Pulse, the BMA admitted: 'We can confirm that Dr Jameel has raised concerns about the conduct and culture she has experienced within the BMA and the impact on her health and wellbeing whilst she has been chair of GPC England.'

One female GP told Pulse: 'There are times when I have forgotten what normal behaviour is. It is nice getting new people in, even if they leave soon after – just to show us that it is not normal.'

The BMA admits 'wider concerns about conduct and culture related to GPC England specifically', which it is addressing. But it says this doesn't extend across the organisation, which is making 'strong progress in tackling the issues identified by Romney'. However, Pulse understands there are wider issues. Numerous sources say a former female Representative Body chair (see diagram, page 8) left the organisation, in part due to stress connected with the continued sexist culture – another setback for the BMA as Romney identified a 'female Representative Body chair' as one of the few positives. The BMA disputes the reasons for leaving and says the chair's explicit reasons were 'personal'.

Fears around transparency
At the same time, the BMA is becoming more concerned about leaks and risks becoming less transparent. Pulse revealed in February that it hired specialist employment lawyers Fox & Partners to investigate leaks to the press from GPC England members. A GPC England motion supported this action, but this came after GPC members had already been told of the investigation by the then chief executive. The law firm had been contacting individual committee members to find the source of the leaks.

This centred on two articles in the BMJ and the Telegraph about the resignation of its previous chair
Dr Richard Vautrey. GPC members have told Pulse of being 'harangued' over a 'pointless witch hunt'. The BMA will base an action plan on Fox & Partners' findings.

Staff numbers
The Romney report highlighted that BMA staff face 'shouting and rudeness' from some committee members, and they keep issues to themselves out of 'fear they may lose their jobs, or because they believe nothing would be done if they were to report it'.

At the UK LMCs Conference, GPs referred to staff turnover, which limits the GPC's work. The BMA says 'the level of [staff]support for GPC England has been temporarily reduced at times', meaning 'increased demand on those remaining'.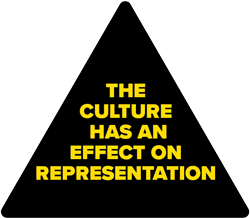 The Romney report called for a limit on the length of time doctors serve on committees, and on the number of committees they can serve on. Yet effective implementation of these reforms has yet to happen, not helped by the fact that the very doctors such policies would affect are those responsible for bringing them in.

Recommendations around temporary quotas on female membership of committees haven't happened either. After the May 2022 Council elections (the first post-Romney), the BMA made clear the lack of progress: '38% of those elected identify as a woman compared to 37.5% of members elected in 2018'.
This has since hit 41%. The UK GPC has 38% female members – yet around 58% of GPs are female.

The Omambala report found that: 'Rude, bullying and disrespectful communication on the listservers clearly acts as a disincentive to participation in LMCs in general. This also potentially contributes to the marginalisation of women, BAME and other minority voices within LMCs and GPCs.'

It also found the GPC England Executive – who negotiate with NHS England and the Government – was 'secretive', presenting decisions to the wider committee as a 'fait accompli, with no scope or opportunity to consult members or LMCs or to affect outcomes'.

Another of the Romney recommendations to improve representation was to set up a women's group to support and mentor each other. But Pulse has learned from group members that it has struggled to get support from the BMA, and opts to communicate privately on WhatsApp, due to concerns about posting on the BMA's listserver.

The BMA says it takes 'extremely seriously' any allegations of bullying, and it has taken great strides in representation, including training for members and staff and activities to improve the culture. It added there is a fundamental review around introducing term limits on committees, and members are encouraged to be 'mindful of their own capacity' when sitting on multiple committees. It also points out an increased number of leadership roles are now filled by women.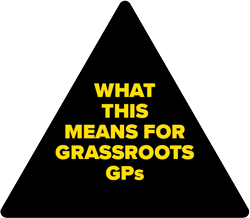 A survey of 713 GPs in England by the Omambala report team found the average satisfaction score with GPC England was 'particularly low, at just 3.9 out of 10'. It added: 'GPC England was at times described as "dysfunctional" and plagued with "infighting".' Such problems with representation and culture have effects on the profession as a whole: neglecting the priorities of certain groups of GPs, weakening its negotiation position and wasting members' money.

Neglecting priorities
On the GPC, the most obvious consequence of this skewed representation is in the growing split between GP sessionals and partners. Some 47% of the qualified workforce in England are sessional GPs, yet the GPC make up doesn't reflect this. Omambala found there were around 20 sessional GPs of a total of around 70. The Omambala report found sessional GPs 'have been made to feel they are not "real doctors"… or have encountered some hostility from partners on GPC'.

This came to a head at this year's UK LMCs Conference. In an impassioned speech, Dr Ben Molyneux called for the GP Sessionals Committee – which he chaired – to separate entirely from the GPC. He demanded 'fair resourcing and parity of esteem'. Sessional GPs feel unsupported . They have told Pulse of: 'a lack of fireworks' around the committee's gender pay gap report from the BMA, meaning it was low on the list of priorities; little appetite to ensure salaried GPs get the DDRB uplift from practices; and stalled attempts to promote the salaried model contract. It is no coincidence that 58% of the female GP workforce are sessionals, GPs told Pulse.

The BMA says it has been supporting sessional GPs, and there is a 'debate process' around representation.

Increasing costs
The issues identified with the culture result in a lot of complaints against committee members, from staff and other members.

The current complaints procedures came into being in 2019 after a report by Orla Tierney QC found complaints 'were raised to stifle debate, disrupt elections and to settle old scores'. Now, complaints against committee members are triaged to decide whether they should be dealt with informally or by external solicitors.

The process has given staff the confidence to speak up but a high number of complaints are being submitted. And problems remain. As one GP put it: 'The complaints system is still being weaponised, but in a much more expensive way.' There have been at least half a dozen lawyer-led investigations of GPC England members in the 2021/22 session, at great expense to BMA members. Indeed, Pulse understands that a number of GPC members are taking up Unite membership, as they are unable to use BMA support for internal complaints. The BMA says: 'If there are a higher number of complaints on a committee, it would follow there is a higher number of investigations.'

Lack of fresh ideas
But perhaps the main consequence for grassroots GPs is that, as Ms Omambala said, poor representation 'block(s) access to fresh ideas and personnel'. West Sussex GP Dr Clare Sieber, who resigned from the GPC in January after four months, wrote in her resignation letter – first published in Pulse – that she was 'utterly frustrated'. Her ideas – such as calls for professional negotiators and progress on potential industrial action over the Network DES – were seen as 'a distraction'. This is at a time of low morale, especially around the English GP contract.

Where next?
With seemingly little effective progress on the Romney recommendations, there is a negative feeling among many GPC members. But there are a few glimmers of hope.

First, new female co-CEOs were due to start on 28 May. Second, the move by the sessionals committee will at least force the issue around representation of salaried and locum GPs. And third, there are plans for a National Association of LMCs, which would be another forum for GPs to get their voices heard.

A unified, modern negotiating team can only help GPs, and with the current state of general practice, the profession needs all the help it can get.